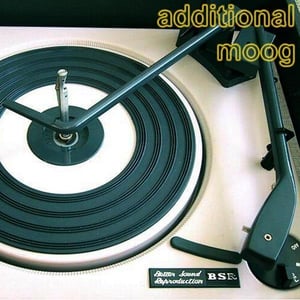 £

3.00 - On Sale
The last remaining copies of Additional Moog's debut single, featuring the exclusive B-side "Old Computer Instrumental".
The first couple of hundred copies were numbered and have long since sold out.
This is the un-numbered second issue.
NOTE: This single does NOT ship with a colour sleeve and never has. The artwork shown was used for the iTunes download only. Thanks.